See the article on Pecan Creek in the October 2008 issue of Texas Parks & Wildlife Magazine!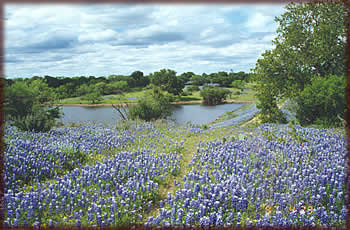 Welcome to Llano County, "Land of Legend and Lure," the "Deer Capitol of Texas," and the home of Enchanted Rock.
We are located in this beautiful part of Central Texas Hill Country. Come see why we call this area the "Heart of Texas."
Take time to relax and enjoy the peace and tranquillity of this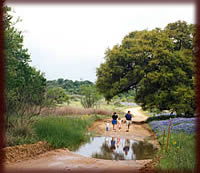 Texas Century Ranch. Gene Hall is a sixth generation Texan whose great great grandfather, Mathew Moss, acquired land from the Battle of San Jacinto and for being one of Stephen F. Austin's Colonists. The
Brand he designed is still in use on this 100 year old working cattle ranch.
Stunning rugged granite outcroppings, an abundance of wildflowers, oak trees, hills, and wildlife create a paradise for artists, rock hounds, birders, nature lovers, star gazers, photographers, hunters, and fishermen.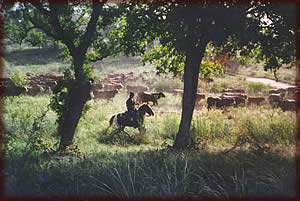 Whether yearning for the peace and relaxation of a quiet hideaway, or the excitement of the hunt, your wishes will be rewarded at Century Ranch Lodging. Until 1992 only cattle and deer hunting had supported this working ranch. Gene then made the decision to diversify and share this wonderful place with others through guest lodging.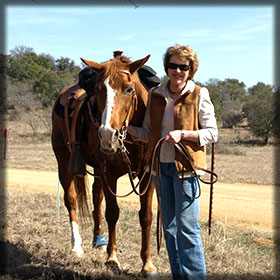 She offers you the choice of two wonderful properties with roots deep in Texas history and a charm that is brand new.
For five generations, Texans have enjoyed the spectacular views, mild weather and restorative powers of these oak-covered hills. Now you can live the legends of Dutch Mountain Ranch and Pecan Creek Ranch.
Explore Historic Llano's antique shops, tea rooms, art gallery, wildlife museum, and history museum. Robinson City Park offers an 18 hole golf course, pool, R.V. hook ups, and picnic areas on the beautiful Llano River. Enchanted Rock State Park , Fall Creek Winery, The Highland Lakes, The Longhorn Caverns, the Fredericksburg-Johnson City area, Austin, and San Antonio are also nearby.
Century Ranch Lodging
Gene Hall
P.O. Box 488
Llano, Texas 78643
Please Call
(512) 633-4386
Or Email
gene.hall@me.com